Welcome • Situation • Description of locations • Prices and types of locations • Reservation
Hello, you are the
st visitor since July, 20 2005. The weather in Morbihan :
Welcome to the 'Gîtes du Pont-aux-Roux' at Rochefort-en-Terre, a beautiful medieval village of Morbihan, in the south of Brittany.[ version Française

]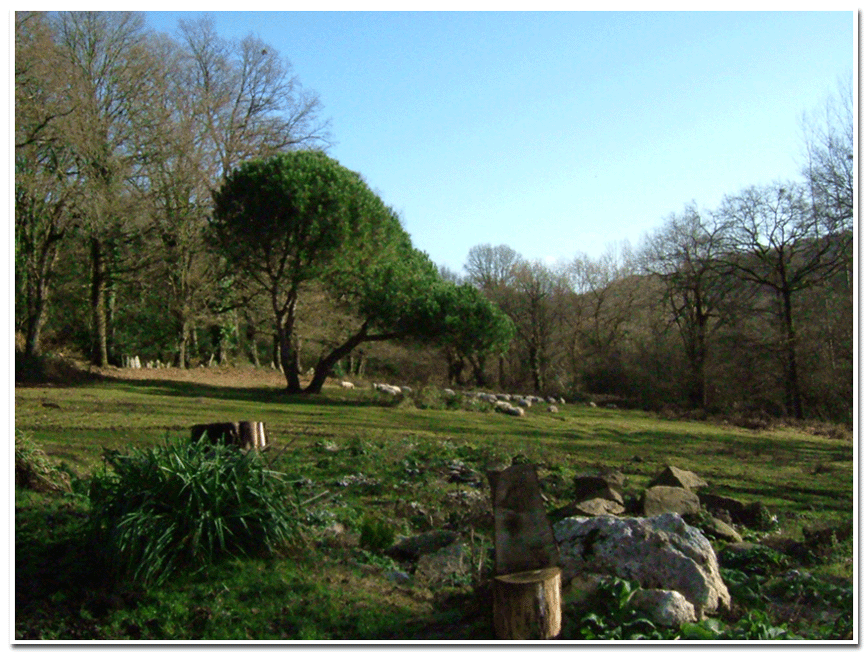 Situated in a wonderful valley of forest, just under the rocks of the 'grées de Rochefort', you will discover two lodgings labelled by the "Gîtes de France" for 6 and 8 persons, two beautiful cottages for 4 persons, a nice dormitory made in wood and a French 'camping à la ferme'. Mr and Mrs Rioufol will welcome you into a wide natural place, crossed by the well-known GR38 trecking path, and near a medieval village hiding a lot of artisans.
Adress :
Mr et Mme Rioufol
Le Pont-aux-Roux
56220 Rochefort-en-Terre
Please call for information and reservations at : +332 97 43 32 08
Welcome • Situation • Description of locations • Prices and types of locations • Reservation
gîtes, gites, gite, pont-aux-roux, rochefort-en-terre, toursime, location saisonière, calme, verdure, vallon, touristique, morbihan, bretagne, questembert, hébergement, rural, campagne, étang, loisirs, vacances, rural, ruraux